National Music Scholarship Fair, Inc.
Attention: NMSF has added an online registration for all music students and dancers. We officially started using PayPal as our payment method. Please be advised that you DO NOT have to have a PayPal account to pay the registration fee online. Non-account holders will be presented with a credit card option.
We will be adding online registration for college directors shortly. Thanks for your patience.
Download instrumental and vocal requirements.
Download dance requirements.
Download student application.
For anyone interested in registering by mail, please download the above items for detailed instructions and printable applications.
ALL APPLICANTS MUST BE REGISTERED BY MARCH 1, 2010. REGISTRATION IS CURRENTLY $80.00.
IF YOU CHOOSE TO MAIL YOUR APPLICATION, IT MUST BE RECEIVED BY NMSF NO LATER THAN MARCH 14TH, 2010.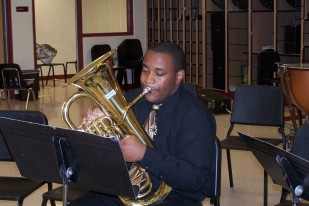 Welcome to 1perfectpitch.org, the official site of the National Music Scholarship Fair(NMSF). If you are interested in seeing the original site, please go to http://original.1perfectpitch.org or click on the link at the top. Online student registration is finally available! Please visit http://registration.1perfectpitch.org to get registered for the next National Music Scholarship Fair. Be sure to read the Terms of Service. Contact This e-mail address is being protected from spambots. You need JavaScript enabled to view it if you have any issues. Thank you.
March 20, 2010 Lithonia High School, Dekalb County Ga.
---
Welcome to 1perfectpitch.org the official site of the National Music Scholarship Fair, Inc.
The NMSF offers an event like no other. If you have a talent in the areas of Instrumental, Dance, Vocal or Strings, you will now have the opportunity to apply and audition to several colleges and universities from around the country in one day, at one location.
In this unique and spectacular event, NMSF will also create the opportunity to interview and compare the college/university music programs and what they have to offer. You can determine how well the specific programs will accommodate your educational needs and goals.
You will receive a Letter of Intent from each program interested in your performing arts abilities in the following areas: Instrumental, Dance, or Vocal. You can audition for as many schools as you wish, with the potential to receive numerous Letters of Intent from various school programs.
So what are you waiting for? Just complete the registration requirements and get prepared. Don't miss out on this unique experience of a life time.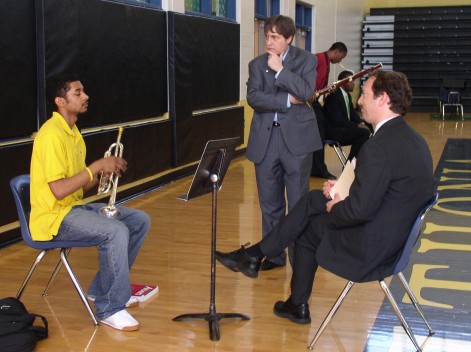 NEWS: April 2008 - Scholarship Results
The 7th annual National Music Scholarship Fair was a huge success! We had over $10,172,000 in scholarships offered to music students representing 43 high schools. Click here to see full results.We are excited about the success and congratulate all the students, families and directors. Thank you all for coming out. Hope to see you at the next fair!
Don't forget, we have also added two online payment methods for those wishing to contribute donations to our organization.
Finally, in an effort to encourage social networking amongst our students and supporters, we have added a GUESTBOOK which you can sign. Networking is where you get your start.
You can help students suceed
The National Music Scholarship Fair is fueld by sponsors and contributors who provide assistance to our non-profit organization. Would you like to learn how you can help?
Who's Online
We have 1 guest online